about us
The Westray Bus Service is operated by M & J Harcus under contract with Orkney Islands
Council.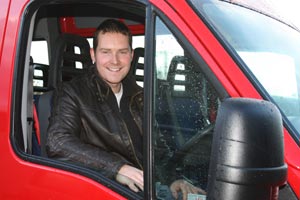 Father and son, Jim and Kenneth Harcus, currently run the service and provide School Transport
on the island. The operation of buses on Westray for public service, private hire and school transport has been the mainstay of the family business since the 1960's.
There are three minibuses which operate this service and up to seven drivers available at any one time.  When business gets especially busy, we are able to hire in other local minibuses.